After nearly 20 years of servicing, supporting and being considered a key performance partner in providing flowline, wellhead and pressure equipment to the upstream oil and gas industry Intervention Rentals have pivoted to provide the same excellent service, safety and care to the renewable sectors.
We are on a journey. Before the covid period, we started to notice more and more opportunities to support the new forms of energy provision. We did our research, consulted with QHSE specialists and decided that we could continue to provide the same excellent service at a lower carbon footprint to both traditional energy supply sectors as well as the renewable industry.
We have fully committed to a net zero future and have set ourselves a target of 2030 to achieve and be accredited in the scopes 1, 2, & 3 greenhouse gas emissions protocols. We recognise that more has to be done quicker and we understand that we can work with everyone in our ecosphere, clients and suppliers alike, to work towards not only a carbon neutral future, but the reduction of our supply chains carbon footprint to less than neutral, so that we have a net effect of removing carbon dioxide from the atmosphere rather than adding it.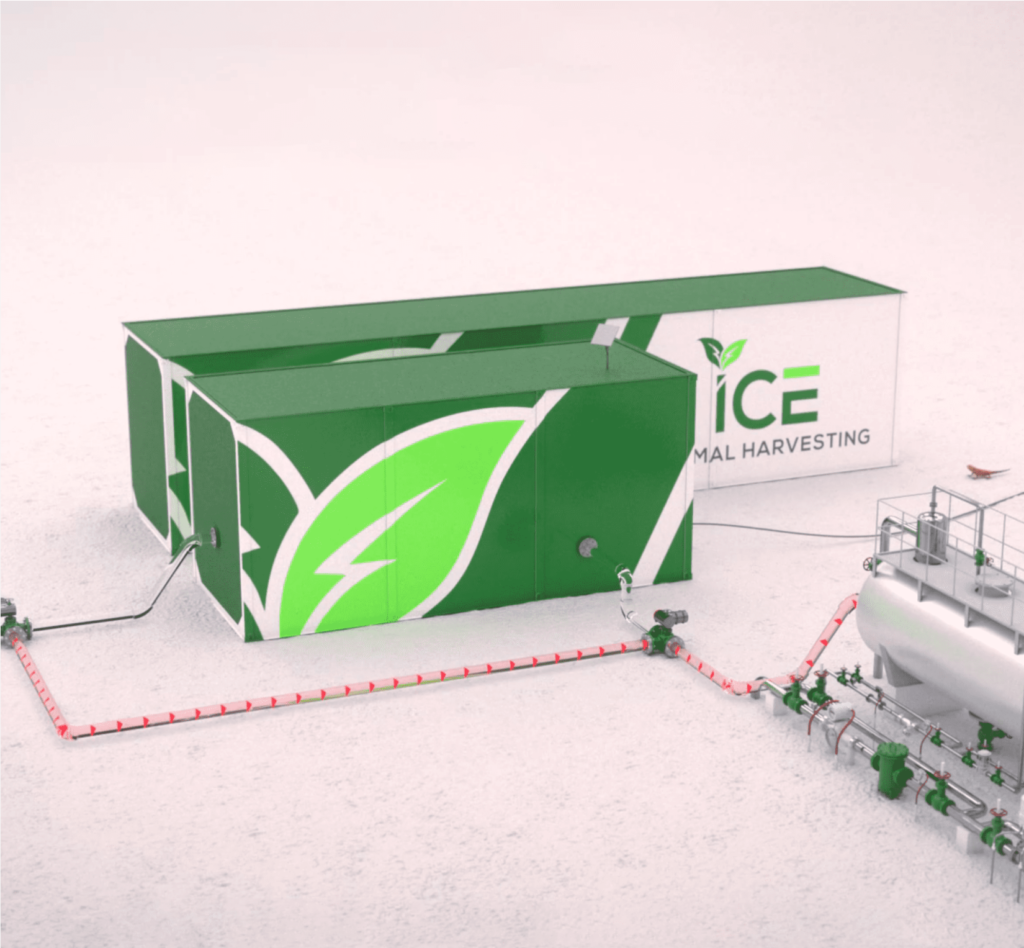 We have set the boundaries, measured and calculated our footprint and we are about to begin the process of removal, reduction, re-education and are working with the main green industry bodies to get accreditations for this process.
However, scope 3 emissions standards talks about going that extra mile. How do we, as an organisation in a large supply chain provide access to mechanisms and activities that enable scope 3 accreditation? Strategic Partnership
We are delighted to announce a partnership between Intervention Rentals and ICE Thermal Harvesting to enable green energy to be created in the UK. Against a backdrop of growing uncertainty of global power supply, rising electricity demand and the pressure to decarbonize, ICE provides decentralized clean power to industrial consumers by utilizing waste heat from their own operations.
By bringing new technology to the waste heat-to-power market, and by making the process effortless to clients, ICE is bringing solutions to the UK market that will help our clients potentially save money on electricity as well as improve their own scope 1,2 and 3 emissions commitments. Bridging the gap between traditional energy services and a sustainable future.
Commenting on the partnership, Phil Scott MD of Intervention Rentals says, "ICE Thermal Harvesting are in a perfect position to help us decarbonise the UK supply chain, save money and help with GHG emission accreditations. We look forward to getting the solution in the hands of waste heat producers".
Commenting for ICE, Carrie Murtland Co-Founder, "IR provides an excellent platform to be able to bring our unique solution to the UK and we are excited to work with a partner who is engaged and committed to the UK supply chain".
Please see our latest appearance in the OGV Renewables Magazine, Page 29